Real Estate Vista Ridge Golf CC
A Little About Vista Ridge Golf Course and Country Club
(Formerly known as the Papagayo Golf and Country Club)
SCROLL DOWN TO SEE OUR LISTINGS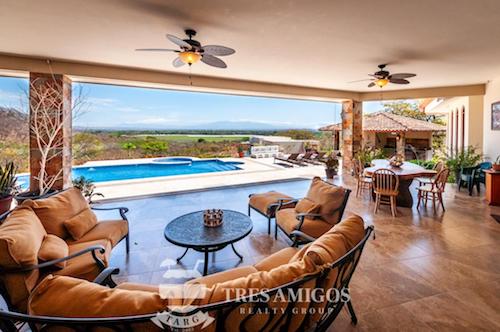 Are you dreaming of living in paradise in Costa Rica? At the same time, do you also dream of living by a golf course? Why not have both at Vista Ridge Golf Course and Country Club in Guanacaste, Costa Rica?
Every lot at Vista Ridge Golf Course & Country Club is estate-sized (5000m2+) with spectacular golf course and volcano views. Many lots are perfectly level and 100% useable, so you can skip the dirt work and start to build your sprawling ranch home or Mediterranean villa right away. All that space gives you endless options. How about a grove of tropical fruit trees? There's plenty of room! Maybe you would like a garden area to grow your own organic produce? There's room for that, too. If that sounds like too much work, just put in a big pool and spend your afternoons floating aimlessly on an air mattress.
Living on a golf course gives you the unique opportunity to have an extended lawn that you do that have to maintain. At the same time, you will see lots of nature on the greens—deer, parrots, turtles, iguanas, ducks and other birds have all been spotted and will be your closest neighbors.
If you are a golfer, then you know the value of a 106-acre, 18-hole golf course. But this one has something special. Vista Ridge is located right in the middle of Guanacaste's great golf courses: Hacienda Pinilla and Reserva Conchal to the south, and the Four Seasons to the north. But what makes Vista Ridge stand out from its upscale neighbors is that it is the only public golf course in Guanacaste, and its greens fees are less than half those of the aforementioned resorts. As at any well-planned club, there is a practice tee, driving range, pro shop, rental clubs and carts. Golf tournaments are scheduled every Sunday. After completing the course, enjoy a snack at the clubhouse restaurant. Or end your round with a dip in the community pool and drinks at the swim-up bar.
Vista Ridge Golf & Country Club is just 2 miles from the quaint town of Sardinal, a picturesque postcard of local culture where you will find essential products and services. For a more international vibe, Playas del Coco is just 20 minutes away with all the restaurants, nightlife and activities you could need or want. Fabulous Playa Matapalo where the jungle nudges itself right up to the white sand is just 15 minutes away.
Check out this short video about the Vista Ridge Golf Course and Country Club (formerly known as the Papagayo Golf and Country Club)
Vista Ridge Golf Course and Country Club Amenities:
Gated community
24/7 security
Community pool
Low HOA
18-hole Public golf course
Ponds
8 miles of walking paths
Practice tee
Driving range
Clubhouse restaurant and bar
Liberia International Airport (LIR)—25 minutes
San Rafael Arcangel Hospital (Liberia)—35 minutes
Estate Sized Golf Course Lots with Spectacular Golf Course and Volcano Views. Build your dream home at the...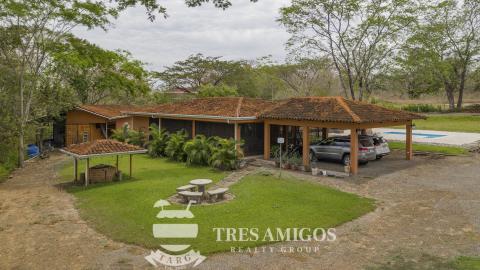 2 Bed, 2 Bath Home on Super Private Oasis like Property With Large Fenced Yard and Pool. As you enter the...
This beautiful villa is located on the Vista Ridge Golf Club in Libertad, Guanacaste,  Costa Rica. The home...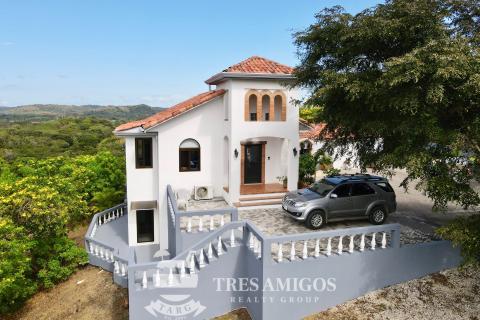 A stunning custom home built on the top of a ridge looking out over the Vista Ridge Golf and Country Club....