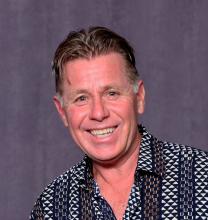 Although I was born in the chilly Northern lands of Montreal, Canada, I always had the dream of someday living in a warm tropical climate, full of sunshine, smiling people, and inviting beaches. After experiencing several Latin countries in my youth, it was the "Rich Coast" that won my heart. I never left! I am proud to say that Costa Rica has been my home since 1988. All of my 3 wonderful children were born here.
For much of my career I was in the hotel business. I worked both as a general manager and in opening luxury hotel venues. My experience during these years in hospitality has provided me with a fluency in English and Spanish to accompany my native French. I love spending time with my family at the beach. hanging with friends, traveling and playing tennis.
I am excited at this juncture of my life to be able to help both buyers and sellers, finding people places to call home, or start a business, or realize their own dream. I have had the good fortune of teaming with the number one real estate office in Costa Rica, Tres Amigos Realty. I will continue to live here in beautiful Guanacaste and I welcome the opportunity to share with you my local knowledge and expertise in the real estate markets.
Email address:
alaintresamigos@gmail.com