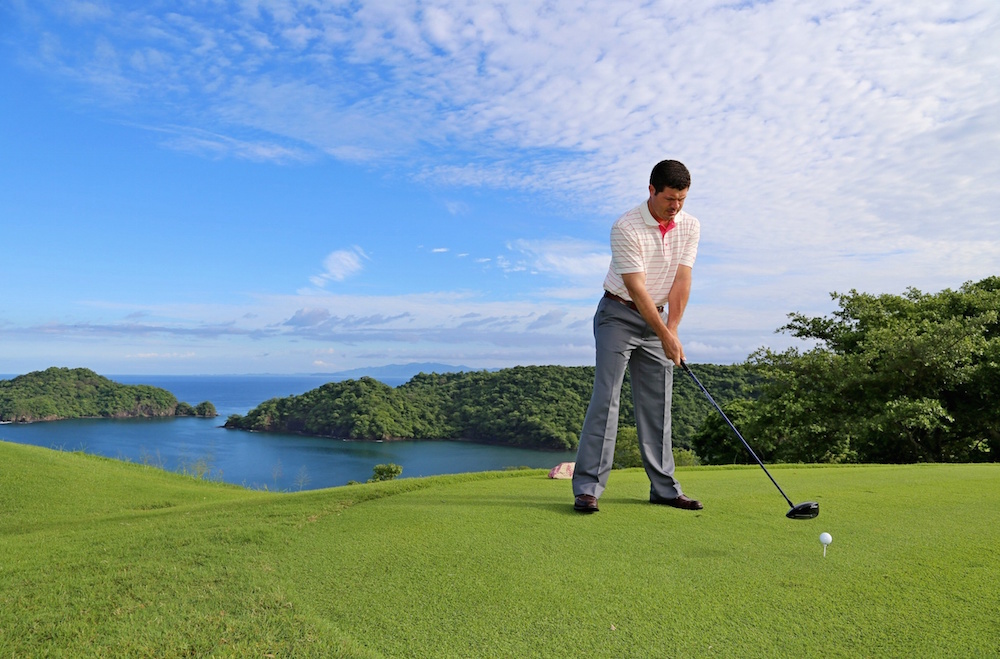 The Gulf of Papagayo (Gulf of the Parrot) runs from Punta Santa Elena to the North and Punta Gorda to the South and has a rich history dating back to a thriving indigenous population that was one of the first coastal areas populated in Costa Rica. The heart of Papagayo region is centered around Bahia Culebra formed by what is now known as the Peninsula Papagayo to the North and Playas del Coco to the South with Playa Hermosa and Playa Panama in between.
The area has some of the best infrastructure in the Country and one of the most comfortable coastal climates with a sunny and low humidity dry season and a low rainfall wet season. There is high level, affordable health care available along with world class primary and post graduate education and a large and well established ex pat community.
As one of the deepest and most protected natural Bays south of the US border, Bahia Culebra provides shelter and breeding grounds to an abundance of marine life from large schools of fish to Pods of Whales and is a water wonderland for Divers, Sailors, Kayakers, Paddle boarders and Sport Fishermen alike.
There are reports that the entire Pacific Fleet of the US Navy took shelter from a storm in Bahia Culebra during World War II.
In the 1970's the then President of Costa Rica, Daniel Oduber Quiros (whom the Liberia International Airport is named after) declared the Papagayo Region of National touristic interest. The Liberia Airport was promoted as an alternative to San Jose for direct international flight arrivals and the Costa Rican Tourism institute established the Polo Turistico Papagayo which formally designated the entire zone from the North end of Playa Hermosa to what is now the Peninsula Papagayo as a tourism zone with specific zoning and government incentives to develop hotels and resorts.
The result has been over a Billion dollars of investment and the development of the Peninsula Papagayo and the Four Seasons Hotel and Arnold Palmer Golf course, the Marina Papagayo, the Hyatt Andaz as well as the Occidental Allegro and The Marriot El Mangroove Hotel among others with many more similar developments coming online in the near future.
As a result, Playas del Coco has become the hub of the Papagayo Region for services, shopping watersports and nightlife while Playa Hermosa, Playa Panama and Playa Ocotal have developed into high end bedroom communities serving Expats, Tourists and Costa Ricans alike.