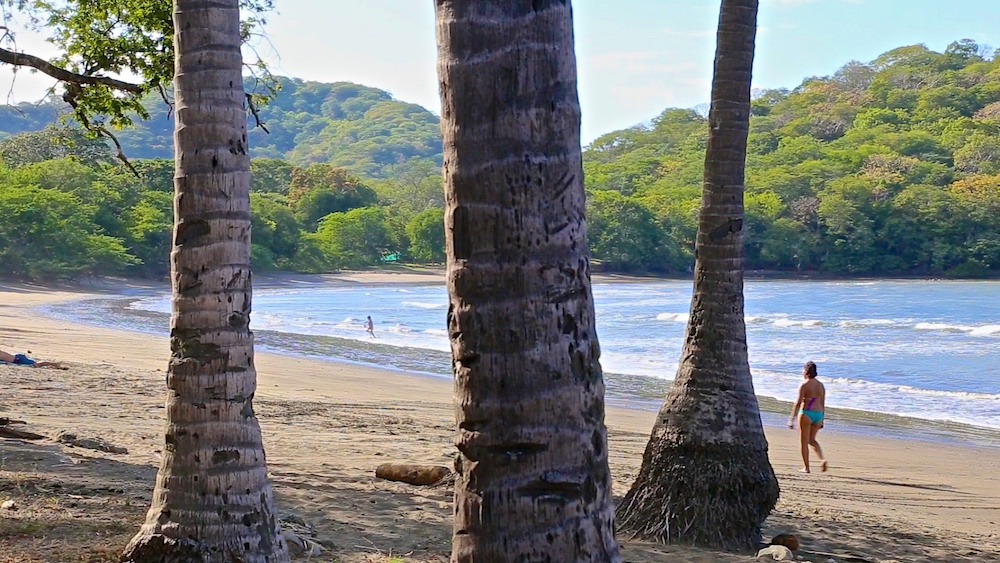 If you're looking for peace and quiet, look no further than Playa Panama in Costa Rica. Both the beach and the lifestyle are low key. Its tree-lined beach is the perfect spot to find solitude and while away the hours in the shade. Because of its protected position on the south side of Culebra Bay, even the waves are relaxed. Playa Panama is by far the smallest of the trio of beachfront communities: Playas del Coco, Playa Hermosa, and Playa Panama. The town center is located about a mile inland from the beach and consists of a few dozen houses and a small market. It's not on the main road, so you may miss it altogether. That's the kind of place Playa Panama is.
History
Playa Panama is a late bloomer compared to the rapid development in neighboring towns. For decades it was an out-of-the-way village with very little to offer visitors. However, the opening of Daniel Oduber International Airport in 1995 and building projects in other areas of the Papagayo region have brought progress to Playa Panama as well. Recent additions include luxury all-inclusive resorts and upscale single-family homes. It is still quiet, but there is potential for much greater growth along the beach and on the hillsides surrounding it.
Restaurants
The bad news is that Playa Panama only has a handful of restaurants. The good news is that they are all highly rated. The dining experience at Abbocato is first on the list. The stunning presentation of the Italian and seafood dishes vies for attention with the view of the sunset over the bay.
El Mangroove hotel is home to two restaurants--Makoko and Matiss--and you don't have to be an overnight guest to enjoy them. Makoko offers international and fusion cuisine in a lovely poolside setting. Patrons rave about the seafood, drinks, and desserts as well. It's open for breakfast --which features a buffet--and dinner. For a more casual ambiance at El Mangroove, try Matiss with its modern decor right on the beach. The menu includes the expected offerings of ceviche, burgers, and pizza but with interesting variations. Hacienda Blu Beach Lounge & Grill serves everything from tacos to seafood to steaks in a relaxed open-air setting. It also features a selection of craft beers at its oceanfront location. The best option for authentic Costa Rican fare is Restaurante El Chunco. Patrons rave about the great service, huge portions, and the beautiful view of the ocean.
Shopping
Shopping opportunities near Playa Panama are very limited, but you'll find the basics inland in the village. The local grocery stores are Minisuper Grace and Minisuper Cacique Panama. However, if you need anything beyond the essentials, you'll have to make a short, seven minute drive to Super Luperon in Playa Hermosa. For an even greater selection, try Automercado in Playas del Coco which is twenty minutes away. The same twenty minute drive in the opposite direction will get you to the newly opened Pricesmart in front of the Liberia airport. Like Sam's Club and Costco, it requires a membership and sells things in large and extra-large sizes. It has many of the same departments as a supermarket--produce, meat, dairy, canned goods, bakery--but you can also outfit a home with appliances, mattresses, and linens. Their inventory includes electronics, clothing, tools, tires, and furniture. If you're living in Playa Panama, you will definitely be spending time in Pricesmart.
Things to do
Playa Panama is more than 1.5 miles long, so it a great place for a leisurely stroll. Shady palms line the beach, so you can relax in the sun or shade. The break of the waves is gentle, and the water is ideal for a variety of water sports: swimming, snorkeling, sailing, and paddleboarding. Playa Panama's location in the center of the Papagayo region makes it a great base for day trips to Guanacaste's National Parks. Santa Rosa National Park --important for its place in Costa Rican history as well as its flora and fauna--is just an hour's drive to the north. The same distance to the east takes you to Rincon de la Vieja National Park, home of an active volcano, waterfalls, and hot springs. It's a great place to hike or ride horses. If birds are your thing, drive 1.5 hours southeast to Palos Verdes National Park in the Tempisque River basin. Migratory and aquatic birds love its mangroves, lagoons, and grasslands. Bikes and boats are the preferred modes of transportation.
Where to stay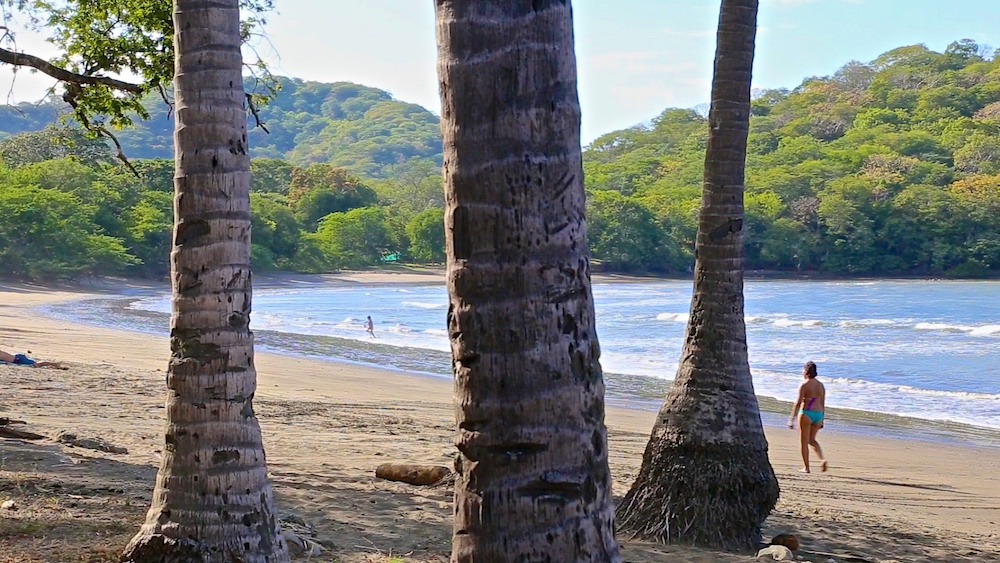 Lodging is where Playa Panama shines. El Mangroove, a member of Marriott's Autograph Collection, features natural furnishings and contemporary design in a beachfront setting. This chic property offers upscale suites, some with private pools, a spa, and two onsite restaurants. Guests applaud the service and cleanliness. Another short-term option is Casa Conde, an all-inclusive beachfront resort. It features two swimming pools, two jacuzzis, two wet bars, and two restaurants. Guests enjoy the tranquility and the cheerful staff. If you decide to put down roots in Playa Panama, there are several residential developments to choose from. Vista Estates, Hacienda del Mar, and Vistas del Pacifico offer ocean view lots as well as custom homes that are move-in ready.
Facts
Geography: Sardinal District, Carillo Canton, Guanacaste Province, Costa Rica
Population: 14,912 (Sardinal District, 2011 census)
Weather:
Warmest month: April (average high 97 F, average low 77 F)
Coolest month: October (average high 89 F, average low 74 F)
Average annual rainfall: 60 inches (90% is between May and November)
Closest airport: Daniel Oduber Quirós International, Liberia (15 miles)
Closest hospital: San Rafael Arcangel, Liberia (21 miles)