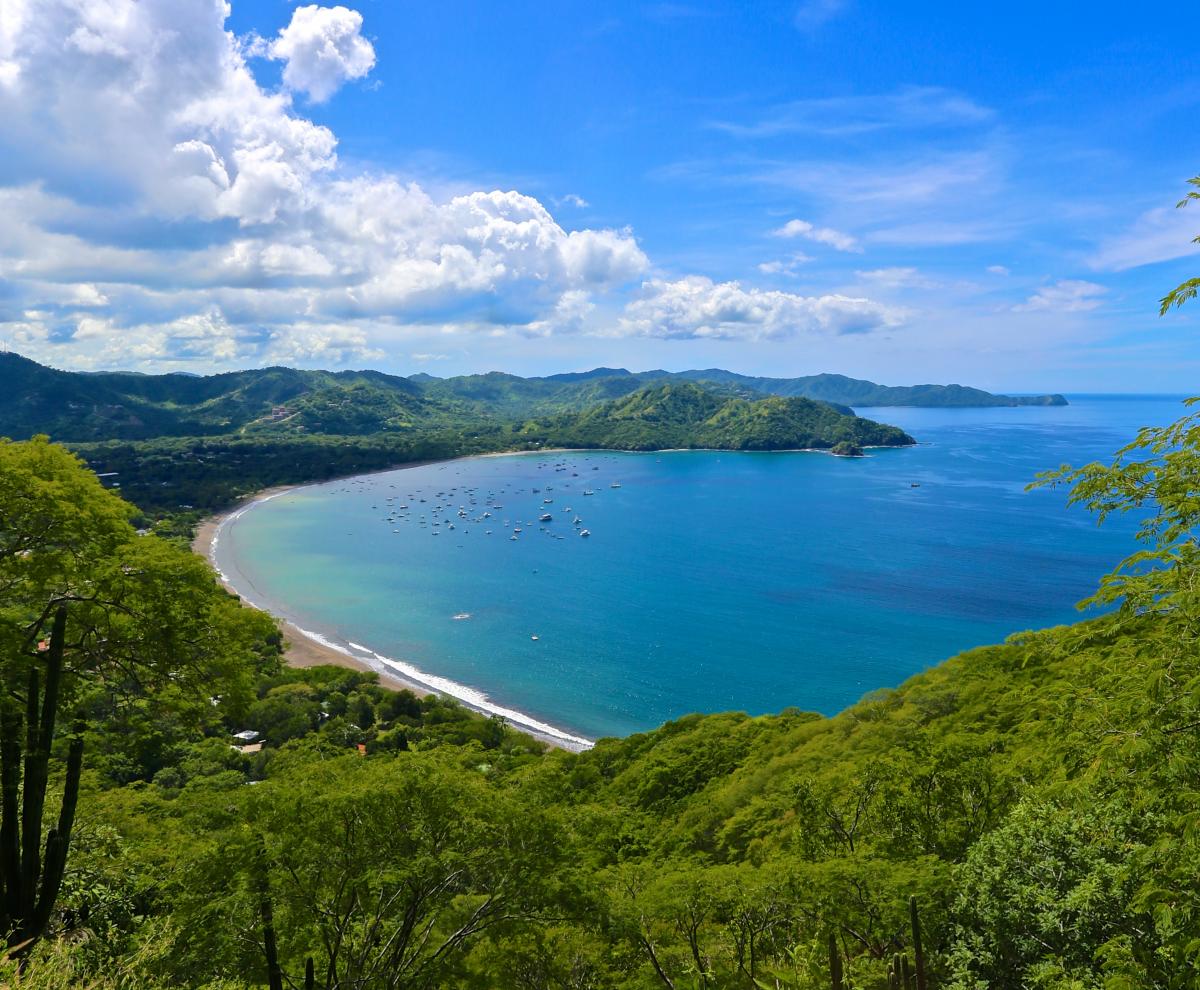 Palm-lined beaches lapped by gentle waves, a sailfish leaping from the water at the end of your line, a deepsea dive amid huge schools of fish, a breathtaking sunset from your veranda high above the bay--Playas del Coco promises you this and much, much more. Playas del Coco is the largest community in the Gulf of Papagayo region of Costa Rica's northwest Pacific coast. It is one of the most popular vacation destinations in the country both for national and international tourists.
History
To fully appreciate what Playas del Coco is now, it's helpful to know its origins. This buzzing tourist mecca started life as a peaceful fishing village. Its first residents settled about 150 years ago and eked out a living by casting their nets and diving for pearls. Fishing is still a way of life for many residents as evidenced by the numerous boats scattered around, some floating in the bay and others resting on the beach. The first tourists were Costa Ricans who arrived on horseback around 1930. Tourism accelerated in the 1960s as local residents began to offer cabins, camping areas, and simple restaurants. The 1995 opening of the Daniel Oduber International Airport just 20 minutes away from Playas del Coco brought thousands of international tourists. Although the principal industry has shifted from fishing to tourism, the focus continues to be the stunning Pacific Ocean.
Restaurants
Playas del Coco boasts many great places to eat. Popular restaurants include Papagayo Seafood, Coco Palms, Jardin Tropical, Citron in the Pacifico Retail Village, and local favorites Soda La Teresita and Soda Los Pelones. If you're looking for something light and fast, try Subway or one of several worthy pizza places. If you're craving something cold and sweet, check out Pops ice cream shop in the Automercado shopping center. At night, the air is filled with music emanating from the many open-air bars and nightclubs. Sounds range from top Latin performers to classic rock and roll. A few of the famous clubs are Zi Lounge, Lizard Lounge, and Coconutz Sports Bar.
Shopping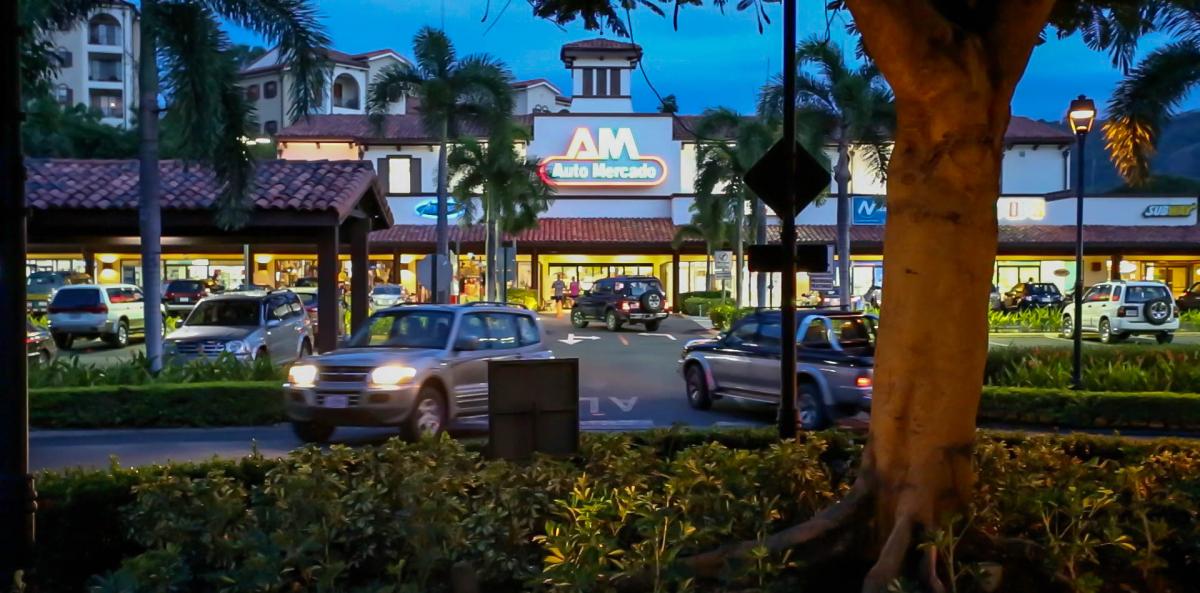 If you spend more than a few days in Playas del Coco or if you tire of going out to eat, you'll want to stock up on groceries. There is no better place than Automercado. This national chain grocery store offers the widest selection of local and international products. There's a deli section as well as fresh produce, seafood, and meat. The wine, beer, and liquor shop imports the finest spirits from all over the world. Local residents favor the Megasuper and Luperon supermarkets for their low prices albeit with limited selection. Multiple pharmacies and souvenir shops line the main boulevard into Coco, and the gas station is located just a few blocks away. You'll find even more imported foods at discount prices at Walmart and Pricesmart in Liberia. Both sell appliances, electronics, clothing, and home goods, too.
Things to do
If you find yourself laying around all day, it's because you want to relax, not because you ran out of things to do. Available water sports include fishing, surfing, sailing, kayaking, scuba diving, and snorkeling. The soft volcanic sand beach provides a wonderful place to walk along the shoreline, especially when the tide is out. Enjoy the scenery of this picturesque bay surrounded by steep hills, or step up the pace and get your exercise. The beach is almost two miles long. The "Amor de Temporada" seaside park where the road meets the ocean is a great spot to watch people or admire the sunset. Its name comes from a love song written in the area in 1930. The ballad tells the story of an April romance that ends when the protagonist rides out of Coco on his horse with only the moon to accompany him and his sweetheart in love with another man. Hopefully, your visit to the park will have a happier ending. The park features benches, a boardwalk, a basketball court, and beach volleyball. It's also the place to catch your boat for the above mentioned aquatic activities.
Where to stay
Playas del Coco itself is not known for megaresorts and all-inclusives, although there are some located less than 30 minutes away. Rather, it is home to smaller hotels, bed and breakfasts, condominiums, and single-family homes. Several developers have designed luxury properties with resort living in mind. These residential complexes provide gated entrances with 24-hour security, beautiful landscaping, community amenities like pools, exercise facilities, high-speed internet, and cable television. Some are located in the heart of town close to the beach, shopping, and restaurants. Others climb the hillsides that encompass the bay and boast ocean views and quiet country living. Whatever your preference, you will find a wealth of options for daily, weekly, or monthly rental. Many who consider relocating to the area choose to rent first to get a feel for the lifestyle and to get familiar with the neighborhoods. Then they buy or build in the desired location. Or, if you've already found your dream home, you can buy it now and then rent it out until circumstances allow you to live here year-round. There are numerous property management companies in town that provide investors with the opportunity to offset all or part of their monthly ownership costs by renting their units for short or long term stays.
Facts
Geography: Sardinal District, Carillo Canton, Guanacaste Province, Costa Rica
Population: 14,912 (Sardinal District, 2011 census)
Weather:
Warmest month: April (average high 97 F.,  average low 77 F.)
Coolest month:  October (average high 89 F., average low 74 F.)
Average annual rainfall: 60 inches (90% is between May and November)
Closest airport: Daniel Oduber Quirós International, Liberia (16 miles)
Closest hospital: San Rafael Arcangel, Liberia (23 miles)