Real Estate Monte Paraiso
A Little About Monte Paraiso
SCROLL DOWN TO SEE OUR LISTINGS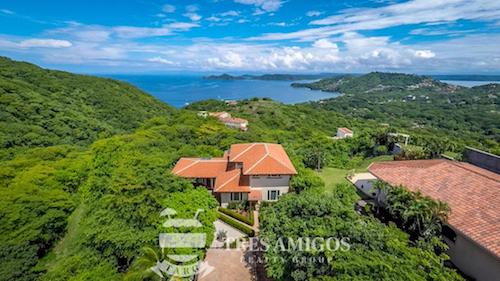 Imagine this: You wake up to the sound of monkeys in the trees and a flock of parakeets flying overhead. The smell of freshly brewed coffee draws you to your gourmet kitchen where you fill your cup and continue on outside to your veranda. There you sit in your hammock chair all the while feasting your eyes on the sights around you—the lush, green jungle, the sparkling blue sea, fishing boats bobbing in the bay, the distant mountains.
You pinch yourself and realize you are not dreaming. You are living in paradise. In fact, you are living on "paradise mountain", or Monte Paraiso in Spanish.
Monte Paraiso was the first ocean-view residential lot development in Playa Hermosa and it is no wonder why the name means Paradise Mountain. The development has just 38 ocean-view single family homesites that are perched atop a mountain and have arguably one of the most spectacular views in all the Northern Pacific coastline of Costa Rica. A majority of the home sites have existing homes already built on, and they enjoy first-class infrastructure and 24-hour security. A few of these luxury homes are for sale, affording you the opportunity to move right in and starting living your dream from day one. Or build you a custom home to your own tastes and specifications on one of the stunning lots available.
The upscale town of Playa Hermosa has grown around a large, lovely horseshoe-shaped beach. There you will find nice restaurants and well-stocked stores. The busy town of Playas del Coco is just a few minutes away supplying even more dining and activity options and services.
Monte Paraiso Amenities:
Gated community
24/7 security
Paved roads
Utilities on site: water, electricity, high speed Internet, cable, telephone
Homeowner's association
Golf courses—30 min.
Shopping, restaurants--3 min.
Liberia International Airport (LIR)—25 min.
San Rafael Arcangel Hospital (Liberia)—35 min.
Stellar Ocean View Lot Inside Coveted Monte Paraiso Overlooking Playa Hermosa. This wonderful ocean view lot...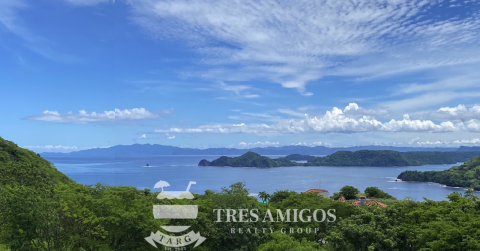 Lot #1 is located in the beautiful gated community of Monte Paraiso, which features million dollar villas as...
Great Ocean View 4 Bedroom, 3.5 Bathroom Home With Huge Terraces and Infinity Pool. Tucked on a private...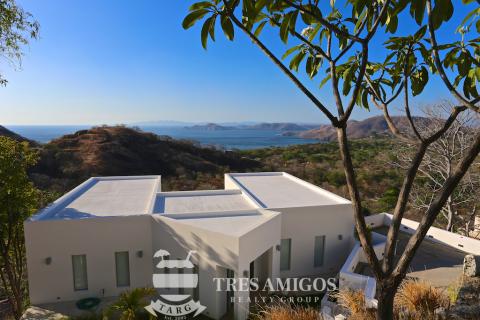 This Modern Masterpiece Features an Unmatched Panoramic Ocean View and was designed to capture the sun's...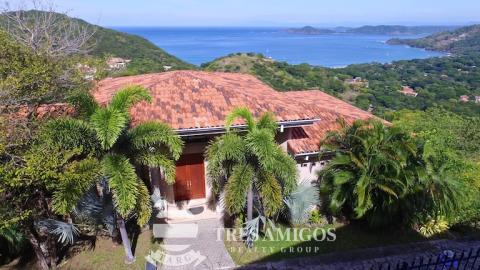 Commanding Ocean View from this Exquisitely Furnished and Finished Hillside Home. This home features one of...