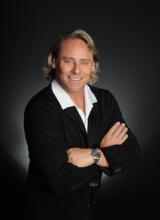 Michael Simons
Having lived and traveled all over the United States, from Newport Beach California, to Boca Raton Florida, I felt it was time for a change. I first came to Costa Rica in 1999 and knew the moment I got here that this is where I would spend the rest of my life. I only had to sell my business, and off to paradise I went. I have been very fortunate to have been able to associate myself with some of the best people in the Costa Rica real estate business, and they have all become my very good friends.
We make a great team. Please read the bios of all of our associates, and you will see why we became Number One.
We are committed to helping you obtain your "Little Piece of Paradise"
Email address:
michael@tanktopsflipflops.com