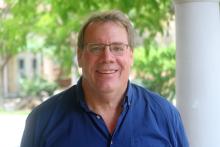 "The Realtor that loves Costa Rica the most" I was voted that during an "International Realtor" course here in Costa Rica. Ask me about some of the great moments I have experienced in Costa Rica, you will soon understand why. 
Originally from Ontario Canada, and selling real estate in Muskoka, adventure kept calling. I started vacationing here in 2008 and returned many times. So, in 2014, I changed that paradise for this one.
Selling Real Estate since 2002, it was an easy choice to associate myself with the Tres Amigos team. I wanted for myself the same things I want for you, "The Best".
Having gained many realtor designations, becoming a new home warranty builder in Ontario, volunteering as President of a Chamber of Commerce, and running a business here in Costa Rica, my experience and openness about what is important will come through.
For those of you that want a full time professional. A Canadian / Costa Rican dual citizen. Someone that has years of background in luxury, retirement, and vacation real estate. And will also become a lasting friend.  Contact me today and let us get started creating your great moments here in Costa Rica.
Theo, You provided exceptional customer service during and after our purchase in PACIFICO. Your market knowledge, experience and dedication to our needs was paramount in making our purchase seamless. Thank you for your 5 star service. ~ James & Roxane Cairns, Alberta, Canada
Thank you for all your care and excellent support on this transaction. ~ Penny Watkins, New York USA